I fell in love with travel at a young age, went to Mexico on a school trip and knew I had found my true passion! I cancelled my enrollment at the University of Florida and spent all my college money to go camping for 2 months in Europe after high-school graduation.
I started working back in the 80's for Bowen Travel in Tampa, doing corporate travel for some of our big accounts including Tampa Electric and Lockheed Martin among others. I have since worked for other agencies such as Tampa Travel, AAA and most recently I was a Cruise and Tour Specialist for American Express's Platinum Card travel division.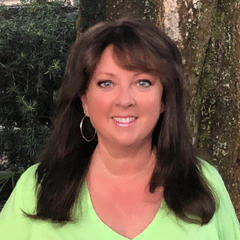 The decisions to purchase a Cruise Planners Franchise was an easy one, I have the experience and knowledge to be a valuable asset in your vacation planning and with the backing of a large company like Cruise Planners (and American Express) and I am very excited to have the opportunity to help you plan the fabulous vacation you deserve… there's no charge to use my services and in this day and age of internet overload you don't want to miss something that can ruin your very hard earned vacation or cost you money that you hadn't planned on spending.
My husband Danny and I live in Temple Terrace, I have 4 adult children from my first marriage and Danny has 1 adult son from his. We also have our first grandchild Mason who was born in November and everyone was right, grandkids are THE BEST! We spend our weekends at the beach, at our pool or on our boat and are always looking forward to our next travel adventure!