Most entrepreneurs go into business to do something they love while creating time and financial freedom for themselves and their families. It puts your heart and mind at ease knowing you're free from worrying about the "what if's" in life. For me, that perfect combination happened when I became an independent skincare consultant for the #1 skincare brand, Rodan+Fields.
My passion is to help people have healthy, glowing skin so they can feel confident when they meet others in their personal and professional lives. I know what it feels like to be uneasy about skin problems like acne or uneven skin tone. When I started my business with Rodan+Fields skincare, I quickly saw how I could help people achieve the best-looking skin they've ever had. My motto is to help others love the skin they're in!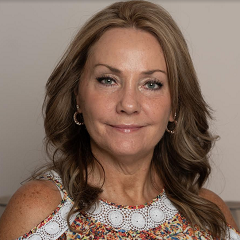 I love sharing the business opportunity offered by Rodan+Fields with like-minded entrepreneurs, providing them the blueprint to build a successful business for themselves. This business has rewarded me by pushing me outside my comfort zone, allowing me to become the confident woman I've always wanted to be. I would love to do the same for you.

In addition to my experience with Rodan+Fields, I've worked in the healthcare business industry as a claims adjudication manager and pharmacy benefits manager for over 30 years. When it's time to unwind, I enjoy cooking and trying new recipes, wine tastings, music, and attending concerts. My family and I love sports, especially football and hockey. Most weekends you'll find me on the beach - and who doesn't enjoy watching a beautiful sunset at the end of their day?