Mark is the owner of Witecki Decorating, a family owned painting business that provides both interior and exterior painting service including specialty coatings for concrete, cabinets, metals, and more.
He is a third generation master painter with a long history of professional experience. As a young boy, he was taught the fine points of superior craftsmanship while serving as an apprentice under his father's watchful eye. Having been in the business for more than 20 years, Mark demonstrates though his words and deeds what it means to blend character and craftsmanship.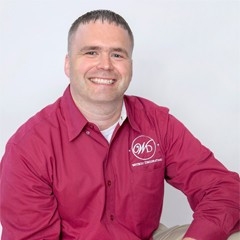 Mark is a graduate of Northern Illinois University and the University of Southern Florida. He is a member and certified coating specialist through the National Association of Corrosion Engineers. He currently resides in Riverview, FL with his lovely wife and two daughters.