Mechelle Thursby is a Home Stager, interior stylist and owner of LOVE decor who partners with real estate agents, property investors and homeowners to enhance and prepare the interior of their home before they list it. Working for one of the largest retailers in the country, Mechelle has experience in retail sales, management, and comprehensive event production.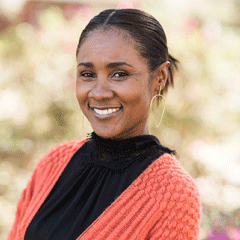 Contact Mechelle, TODAY, and let him help you and your Business!
She has a complete mix of talent and skills. Mechelle knows what draws the consumer in emotionally to buy. Ultimately, It's about creating a personal connection that can be communicated through on-line photographs or an open house; resulting in faster sales and more listings.
Mechelle is an effective listener who is creative, insightful, innovative and delivers the highest level of performance. While working for one of the largest cosmetic lines in the world, she leads her six cosmetic counters to the number one position in their respective stores. Recognized for her achievements, she represented her Florida region at the prestigious Vassar College in Poughkeepsie, New York as part of an annual educational business retreat held by the Estee Lauder Company – with her team winning the top prize that year. In addition to her retail accomplishments, Mechelle is a certified Home Stager and Color Expert.
Mechelle holds certifications in interior styling, home staging, and color.