Holly was born and raised right here in Florida, graduating from Montverde Academy before beginning her career. At 25, she became a residential real estate agent, launching her path of growth and business success. In 1997, she became a real estate broker and just three years later, opened her own brokerage.
In 2005, Holly moved to Panama as the COO (Chief Operating Officer) of Playa Pristina, a residential and commercial development, working on a $44 million project. She loved the natural beauty of the country, from the pristine beaches to the impressive rain forests, and found the Panamanian people to be warm and welcoming. In 2009, due to a worldwide economic downturn, Holly decided to leave Panama and return to the US.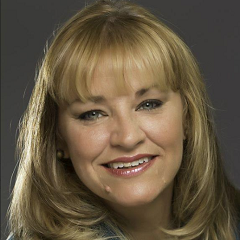 She began her next chapter in Prescott, Arizona, first working in real estate with the Prosper Team, then buying it and continuing as their team leader.
Unfortunately, Holly's health began to deteriorate. Over the next two years she met with doctors, trying to determine what was wrong and how to deal with her debilitating condition. She also learned that her existing health insurance was not covering her mounting medical bills, a situation many Americans find themselves facing when extensive healthcare is needed.
Holly decided it was time to move back to Florida where she could be near family as she fought to regain her health. Once here, she began to meet people who were familiar with US Health Advisors, a national insurance company in 32 states across the US. When her sister told her that her fiancé, Paul, needed help in his Brandon office with US Health Advisors during their busy open enrollment season, Holly agreed to pitch in part-time.
It soon became obvious to Holly that she could help make a positive difference in the lives of people who needed health insurance. She was passionate about educating them on their options and getting them coverage they needed and could afford. She's now a licensed health and life insurance agent, working full-time for US Health Advisors and loving it! Their motto is "Helping Other People Every Day".
Holly has maintained her real estate broker's license in the state of Florida, giving her options to help others. She's also an avid dog lover with three dogs of her own. She's looking forward to finding a great place to live in the area with her dogs while serving clients by finding the health insurance they need for themselves and their families.