Daniel started Commerce Connections in 2016 in an effort to connect small business owners and like-minded people together. Originally developed for the FishHawk Ranch community, Commerce Connections has grown into the surrounding areas as well.
Additionally, Daniel has been involved in real estate in some way shape or form since 2003. After graduating from North Carolina State University, he was recruited immediately into the residential mortgage industry where he worked for AmeriQuest and several other wholesale brokerages over the course of the next 4 years. At that time, Daniel was living in North Carolina but had ties to Eaton Realty and eventually obtained both his Florida real estate license and a Florida mortgage broker's license.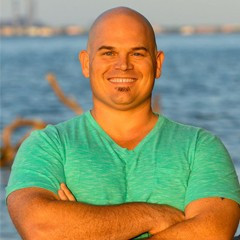 In 2006, Daniel and his wife Abby moved to Florida to pursue the Florida real estate market and Daniel started his own mortgage company, Blue Lion Financial. Unfortunately, the timing was a little off and due to the recession, Daniel left the real estate industry to pursue another passion -- education. Daniel went back to school, obtained a Master's degree in educational leadership, but after 5 years of teaching and leading, he found his way back to the real estate market in 2012 -- taking over the property management division at Eaton Realty.
Since then, Daniel has grown the property management portfolio for Eaton Realty over 300% and continues to provide solutions for his clients who would like turn to their current homes into investments as well as assisting investors in finding high-quality homes to rent.
Contact Daniel, TODAY, and turn your home into a cash-flowing asset!