I was born in Vancouver, Canada, and was raised in South Florida. I am a Florida State alumnus and graduated from Nova Southeastern University – College of Dental Medicine. I am an active and proud member of many organized dental groups from the national to local level, but most importantly the American Dental Association and Florida Dental Association. Recently, I have founded the Tri Smiles Foundation, which aids disabled athletes in competing in sporting events and living an active lifestyle.


When I'm not practicing dentistry I'm traveling all over the country publicly speaking and mentoring. I am an outdoor enthusiast always seeking adventure. Triathlons, skiing, hiking, beach volleyball, riding my motorcycle, are just a few of my many hobbies.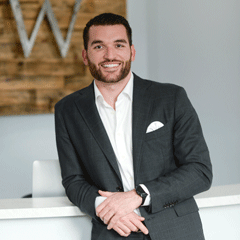 Contact Dr. Watts, TODAY, to accentuate your best CURVE!