Siena Hersh had been working full-time at Melissa Snively State Farm's office since 2006, while simultaneously assisting her husband's business, A&S Custom Construction. Multi-talented and multi-tasking, Siena was a valuable team member at Melissa's office while she was also keeping the business accounting records in order for the construction company. In 2017, A&S Custom Construction was growing so quickly that Siena realized she was needed full-time to manage the office and act as the job site superintendent.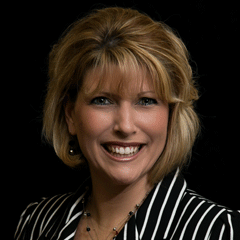 Siena grew up in Massachusetts learning wood-working skills from her father, a handyman and carpenter. In 7th grade she built her first wood table which she still uses today. She and her husband remodelled their first home and built another one from the ground up. She loves to be involved in every phase of the construction and is very hands-on with many projects. At A&S Custom Construction, she and her husband listen to your wants and your needs for your commercial or residential project. Visit their website for photos of the stunning work they've done for local owners.

Siena has been married since 1995 to Albert. They have two grown children. In her free time, she loves to read a wide variety of books, from educational to enlightening. While working at Melissa Snively State Farm, she was active in a variety of groups including Leadership Brandon (2013) and Relay for Life.