For some people, writing is a chore. Either they don't like to write or they don't have time to do the research and edit their own writing. It can be easy to put it off until a prime business opportunity has been missed. Maybe your competition snagged your desired client, or increased their sales through name recognition because they stayed in front of their potential clients with published articles, ideas, and promotions.

When you need to communicate with your clients through flyers, brochures, newsletters, email campaigns, press releases, an updated bio, website content, regular blog posts, and social media, Expressly Written is your go-to source. They provide writing content for one-time or recurring projects to meet your specific needs.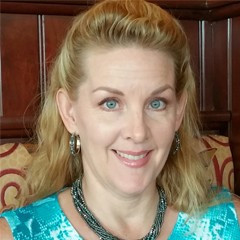 Owner Kim Ruiz has been writing since she was old enough to hold a pencil and form sentences. After growing up as a military brat in the US and overseas, she joined the Air Force as a Radio and TV Broadcaster, where she expanded her writing and public speaking skills. Her writing has been published in newspapers, magazines, online, and in 2018, on Amazon with her first children's book, "The Magic Glove" (with another in progress).

Her passion for educating others through clear, concise writing - while occasionally dabbling in creative writing projects - inspired her to create Expressly Written in 2003. Her clients include community property managers, homeowner associations, real estate agents, small business owners, chiropractic and dental offices, new authors, and more.
At Expressly Written they take their name seriously - custom content written expressly for you.